Miss March 2012 / Christina Celona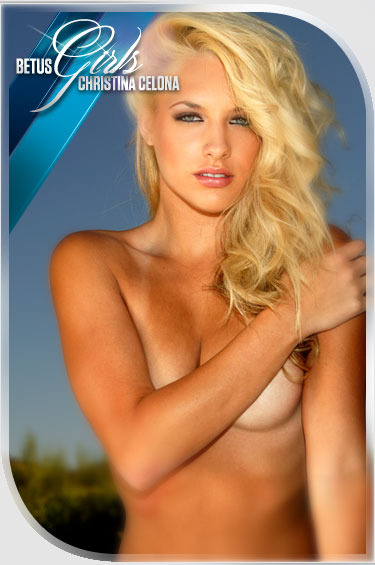 As you look through Christina's pictures we bet you'll hear Brian Wilson sing in your head "I wish they all could be California girls." Don't we all Brian?
Hailing from Los Angeles, Christina has been modeling since her teenage years, and probably breaking boys' hearts since then as well. Christina has travelled across the United States and Europe in her modeling career, telling us that the favorite place she's ever been was Italy, although she preferred "real American Italian" men to actual Italian men. "American Italian men look better, are more sweet and can look after themselves. Men in Italy yell rude things at you as they're in the car with their moms."
Besides doing print work, acting in several ad campaigns and commercials, Christina wants to focus her attention on making the world a better place. She devotes much of her attention to homeless charities and wants to put a "light" on homelessness in the United States.
Coming from a rather large family has given her a sense of tradition and is the main reason she's so down to earth. She credits her mother as her biggest influence and tells us "I swear my mom is about a million times hotter than me! She's smokin'!"