It can be tough to keep up with all of the boxing championships. There are several different weight classes and four major sanctioning bodies of the sport. Even for the diehard boxing fan, it can be overwhelming to remember who is the champion of which division.
We have gone over the books, double-checked the boxing betting lines, and can now provide a comprehensive list of the current boxing champions and who they beat to get to the top. Some at the top hold all four titles, while other weight classes will have four different champions. We'll sort it all out below.
Anthony Joshua: Heavyweight (200 lbs.+)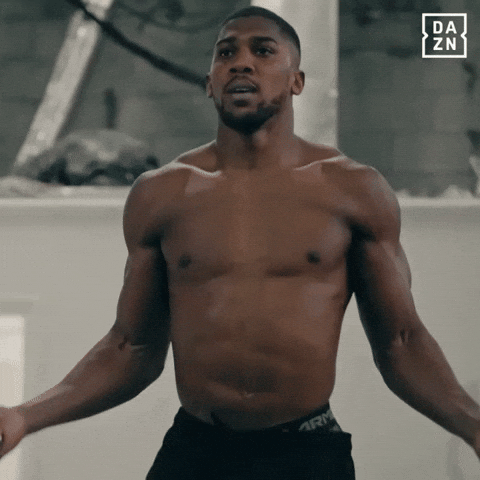 The heavyweight championship is the most prized in boxing, and Anthony Joshua from Great Britain is the best in the world for now. Not only is Joshua the WBA Heavyweight Champion, but he also holds the belts for the IBF and WBO Heavyweight Champion.
In 2019, Andy Ruiz Jr. shocked Joshua and the best internet betting sites by beating him for the title via TKO. Joshua had underestimated his opponent and vowed that it wouldn't happen again. Ruiz became a hero to his home country of Mexico and rightfully celebrated his win. Some would say he celebrated a bit too much and for a bit too long.
In the rematch six months later, the champion Ruiz looked out of shape with 15 extra pounds while Joshua had lost 10 lbs for the second fight and was determined to win. Joshua took his belt back in a one-sided bout via unanimous decision and then successfully defended his title against Kubrat Pulev in London in December 2020. All three of Joshua's titles will be on the line in his next fight on Sept. 25, 2021, when he takes on Oleksandr Usyk.
Arsen Goulamirin: Cruiserweight (200 lbs.)
While there are two major champions in the heavyweight division, the cruiserweight division has four different champions in their division. The WBA champion Arsen Goulamirin might be the best out of the bunch. He has an undefeated record of 26-0 with 18 knockouts. The 33-year-old Frenchman won the belt in 2018 in France, defeating Ryad Merhy for the interim title. His latest bout was in December 2019, a tenth-round TKO of Constantin Benjenaru. The current WBA Cruiserweight champion does not have an upcoming fight scheduled.
Dmitry Bivol: Light Heavyweight (175 lbs.)
Another undefeated WBA champion in the light heavyweight division is Russian boxer Dmitry Bivol. With a record of 18-0 and 11 knockouts, Bivol has been dominant since he made his professional debut in 2015.
He won the interim belt by beating Felix Valera by a unanimous decision in 2016. Bivol was elevated to the regular champion and has made five title defenses over the years, with his most recent win against Craig Richards on May 1, 2021. Bivol won via unanimous decision and cashed the 18th straight time on the moneyline.
Canelo Alvarez: Super Middleweight (168 lbs.)
Canelo Alvarez is the biggest name in the current era of boxing. He also holds the WBO and WBC titles at the super middleweight class. The Mexican superstar has a record of 55-1-2 with 37 knockouts and was an active fighter during the Pandemic. He fought three times between December 2020 and May 2021, with his last fight coming against Billy Joe Saunders.
In front of 76,126 fans at AT&T Stadium in Arlington, Texas, Alvarez won in the eight-round via TKO. Getting dominated the entire fight, Saunders' corner realized their fighter could take no more and threw in the towel when he suffered a fractured orbital bone.
After the fight, WBO middleweight champion Demetrius Andrade confronted Alvarez and issued a challenge. Alvarez dismissed Andrade, but the hatred could draw another big gate.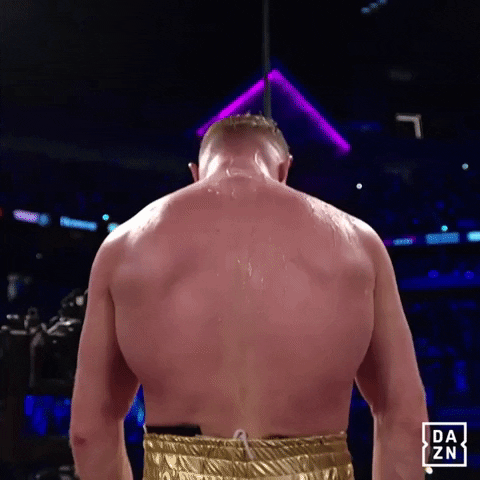 Ryota Murata: Middleweight (160 lbs.)
While Andrade challenged Alvarez to a fight, Andrade is not the WBA Middleweight Champion. That belt belongs to Japan's Ryota Murata. The 35-year-old has a record of 16-2 with 13 knockouts. Both of his losses came by decision.
Murata's most recent loss came in 2018, losing the WBA title to Rob Brant. The 2012 Olympic Gold Medalist would get an immediate rematch eight months later, taking back his title on his native soil with an emphatic second-round knockout of Brant. The champion appears to prefer fighting in front of his home crowd, as his last fight was also in Japan. Murata defeated Steven Butler in December 2019 via fifth-round TKO.
Jermell Charlo: Super Welterweight (154 lbs.)
The first American on this list, Jermell De'Avante "Iron Man" Charlo, is the 154-pound champion in three major boxing organizations. Charlo first won the WBC Light Middleweight title on January 26th, 2013. He then won the IBF-USBA light middleweight title five months later, taking down fellow American Demetrius Hopkins in a unanimous decision in June.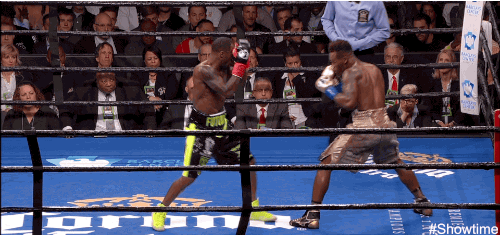 On May 21, 2016, Charlo picked up the vacant WBC light middleweight by beating John Jackson with an eighth-round TKO. After successfully defending his WBC title in three straight fights, Charlo appeared to cruise to victory in a bout held on December 22nd in 2018 against unranked Tony Harrison. However, in a (shockingly for the sport of boxing) highly controversial decision, all three judges gave the fight to Harrison, and Charlo had to give up his title. Surprisingly enough, there was a rematch clause in the contract, and Charlo took his belt back from Harrison 365 days later with a TKO in the 11th round.
On September 26, 2020, "Iron Man" picked up two more belts when he beat Jelson Rosario for the IBF and vacant The Ring Light Middleweight championships. In 2021, he tried to unify all four belts in a match against WBO champion Brian Castano. However, the four-belt unification did not come to fruition. The two fought until the end and were awarded a split decision, resulting in a draw. The result disappointed the San Antonio crowd and bettors of both fighters. A rematch is destined to happen, and Charlo will put his career record of 34-1 with 18 knockouts on the line.
Yordenis Ugas: Welterweight (147 lbs.)
The Welterweight division has some stars, with Terrence Crawford and Errol Spence Jr. as the WBO and WBC Welterweight champions. But an overlooked welterweight is the WBA champion, Yordenis Ugas Hernandez.
The Cuban has a 26-4 record with 12 knockouts on his resume but has only had two title shots to his name. Vying for the WBC welterweight title, he lost his first shot at the championship to Shawn Porter in March of 2019 via split decision. Undaunted and ready for more, Urgas took down Omar Figueroa Jr. in a unanimous decision in July of 2019 and then forced Mike Dallas Jr.'s corner to throw in the towel in the seventh round of a Feb 1, 2020 bout.
Urgas was finally able to work his way back to a shot at the title on September 6, 2020. He met Abel Ramos at the Microsoft Theatre in Los Angeles, with a vacant WBA welterweight title on the line. The fight went the full twelve rounds, and this time the split decision went Ugas' way. The 35-year old claimed the WBA title.
Josh Taylor: Super Lightweight (140 lbs.)
Josh James William Taylor is the king of the 140-pound division. He holds all four major championships and is the undisputed light-welterweight champion. The 30-year-old from Scotland has an undefeated record of 18-0 with 13 knockouts.
Taylor's first title was the Commonwealth Light welterweight, won against Great Britain's Dave Ryan in 2016. He picked up the WBA Super Lightweight Championship in 2017, defeating Ohara Davies via a seventh-round TKO. The win was huge for Taylor and marked the first of six straight fights for him on Scottish soil, all of which he won.
On May 18, 2019, he defeated Belarus' Ivan Branchyk in a unanimous decision for the IBF light-welterweight championship. Five months later, he went to England and took the WBA Super light-welterweight belt while also picking up the vacant The Ring light welterweight title.
In a unification match of all four major titles, Taylor battled Jose Ramirez on May 22, 2021, in Las Vegas. Taylor scored two knockdowns in the fight, and he won a close unanimous decision, with all three judges scoring the contest 114-112. He became the second Scotsman to become undisputed champion, after Ken Buchanan.
Teofimo Lopez Jr.: Lightweight (135 lbs.)
American Teofimo Andres Lopez Rivera Jr. holds an undefeated record of 16-0 with 12 knockouts. He is also the WBO and IBF Lightweight Champion. He won the IBF Championship first, doing so in style with a second-round TKO of Ghana's Richard Commey at Madison Square Garden on December 14, 2019.
Less than a year later, on October 17, 2020, he took on Ukraine's Vasyl Lomachenko for the WBA (Super), WBO, and The Ring lightweight titles. It was the biggest fight of his young career and one filled with pre-fight hype. After 12 rounds, Lopez Jr. received the unanimous decision. The only title he does not have is the WBC title, which Devin Haney currently holds.
Lopez Jr. is poised to do great things and could become a boxing star at a young age, but the 24-year old will face his next big test on August 14th, 2021. He welcomes Australian George Kambosos Jr. to the ring and will defend all four of his titles. Our boxing expert picks the American to come out victorious.
Gervonta Davis: Super Featherweight (130 lbs.)
The lightest champion on this list might be the most dominant in the boxing betting lines. Gervonta "Tank" Davis has been wrecking the super featherweight division since his first fight in 2013. He has a 25-0 record, with 24 of those wins coming via knockout. The 26-year-old has been fighting in two different divisions, and this is where boxing championships can be very confusing.
While Lopez Jr. is the WBA Super Champion of the lightweight division, Davis is the WBA World Champion in the lightweight division. Davis' last fight at 130-pounds was in 2019, while his last three fights have been fought in different divisions. It does not matter at what weight he fights because Davis is a knockout artist.
Keeping track of the different boxing champions can be very difficult. There are so many different weight classes, and with four major boxing organizations, it can be a lot to handle. Taking it one organization at a time is much more digestible. All ten of these men have cashed out in the Vegas boxing odds, and they are the best at their weight. Some may be more dominant than others, but these are the best of the best in the world of boxing. The WBA is one of the top boxing organizations in the world, and these are their top ten champions.