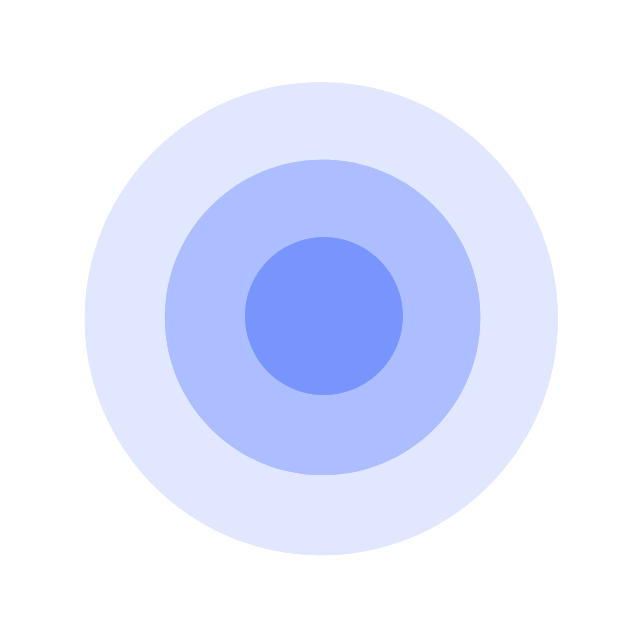 This may take some minutes
Please wait
TERMS AND CONDITIONS
Important Notice

BetUS takes measures to ensure that we, and you the member, comply with all applicable laws in your country and in Curacao. It is important that you review the following additions to our Terms and Conditions.

In playing with BetUS you accept and agree to our Terms and Conditions as outlined below.

In playing on the BetUS Website you are declaring to us that you are 18 years old or older. If the age limit for gambling in your country is greater than 18 years you declare that you are greater than the minimum age. Minors are not permitted to play at BetUS.

It is your responsibility to find out what the online gaming laws are in your country prior to registering with BetUS, or placing a wager. For your reference, the current list of countries where you are prohibited from playing for real money at BetUS is as follows:

Netherlands, Costa Rica, Panama, Curacao, Germany, France, Philippines, UK, Belgium & Ukraine.

BetUS will continue to update this list as necessary. This list was last updated in February 2021. Please note this list does not contain all the territories where online gambling is prohibited. BetUS will not claim responsibility if you live in a prohibited territory not listed in these Terms and Conditions.

Players should also be aware that some countries require that taxes be paid on all winnings. It is your responsibility to address this locally with the applicable authorities to see whether you are liable to pay tax. If you are, please act accordingly.

Account-holders residing in the following countries are not eligible for casino bonuses: Vietnam, Norway, Romania, Poland, Sweden, Finland, Israel, Turkey, Russian Federation & Denmark.

Terms and Conditions

By accessing the BetUS website and by registering through our site to participate in any of the interactive online games (collectively the 'Games'), you agree to be bound by these terms and conditions (the 'Terms'). Please read them carefully and make sure that you only access the games if you fully understand the contents and agree to be bound by them.

You must comply at all times with the laws in force in the country or jurisdiction where you are located and/or resident. To participate in any Games, irrespective of where you are playing, you must be at least 18 years old to play. You must not live in another country where Internet wagering is prohibited. We refer you to clauses 2.3 and 2.9 for further information. You will be expected to review the Terms each time you access BetUS as we reserve the right to change the Terms from time to time. Each change will become effective, and you will be deemed to have accepted such change, immediately upon such posting.

Section 1: General

1.1 In these Terms, any reference to 'we', 'us', and/or "BetUS" means a reference to BetUS.
1.2 The Terms govern the relationship between you and us and the terms upon which you place wagers using our service.
1.3 You must register with us in accordance with clause 2 in order to use our service and to play any of the Games. As part of the Terms, you must abide by the rules for each of the Games.
1.4 The Terms shall be governed by and construed in accordance with the laws and regulations of Netherlands Antilles and you submit to the jurisdiction of the Courts of Netherlands Antilles.
1.5 You may place wagers within our site, or via telephone.

Section 2: Registration

2.1 You must choose a unique username and password for the use of your account (see clause 5) to enable you to play the Games once you have registered. These must be kept secret and confidential by you. We will treat as valid all wagers placed using your username and password and consider them to have been made by you.
2.1.1 You are not allowed to register on the website and use our services if you are a resident of: Aruba, Australia, Bonaire, Curacao, France, Iran, Iraq, Netherlands, Saba, Spain, St Maarten, Statia, or the United Kingdom. We reserve the right to refuse customers from any other countries over and above the aforementioned jurisdictions at our own discretion.
2.2 You agree to be solely responsible for all use of our site or playing of the Games through the use of your username and password. You agree to indemnify BetUS and keep BetUS fully indemnified for any and all loss, liability, damage, costs, claims, and expenses resulting from such use and/or playing, excluding loss, damage, or claims resulting from our liability under clause 8.1. 2.2.1 You may not transfer, sell, or pledge your account to another person. This prohibition includes the transfer of any assets of value of any kind, including but not limited to ownership of accounts, winnings, deposits, bets, rights and/or claims in connection with these assets, legal, commercial, or otherwise. The prohibition on said transfers also includes however is not limited to the encumbrance, pledging, assigning, usufruct, trading, brokering, hypothecation, and/or gift
2.2.1 You may not transfer, sell, or pledge your account to another person. This prohibition includes the transfer of any assets of value of any kind, including but not limited to ownership of accounts, winnings, deposits, bets, rights and/or claims in connection with these assets, legal, commercial, or otherwise. The prohibition on said transfers also includes however is not limited to the encumbrance, pledging, assigning, usufruct, trading, brokering, hypothecation, and/or gifting in cooperation with a fiduciary or any other third party, company, natural or legal individual, foundation and/or association in any way, shape, or form.
2.3 In order to register with our site or to participate in any Games in any way you must be not less than 18 years old and have completed our registration form providing details of your identity and place of residence. Additionally, a valid email address is required at the time of withdrawal and it is the sole responsibility of the account holder to see that this information is kept current. We reserve the right, at our own discretion, to conduct checks against your registered details to ensure that this is the case, and we shall be entitled to demand further evidence as to your age at any time in the future and to suspend and/or terminate your registration if we believe that you are not at least 18 years old. BetUS reserves the right to take any and all actions necessary to exclude persons who are not 18 years old from accessing any site operated by BetUS. Persons under the age of 18 years will not be entitled to collect any winnings. Any person under the age of 18 who accesses BetUS is committing fraud and may be subject to criminal sanctions.
2.4 If you are one of our employees or an employee of our parent company or one of our licensees, software suppliers, and developers, affiliated or subsidiary companies, you are not permitted to register with us or to participate in any of the Games. Any person found to have violated this section will not be entitled to collect any winnings.
2.5 We reserve the right to refuse to register you or to suspend and/or terminate your registration or account at any time at our absolute discretion. In addition, we reserve the right to refund or withhold any balance on an account at our absolute discretion if suspicion or evidence of manipulation of our financial system or of your or another customer's account arises or if we have reasonable grounds for believing that you are using our service contrary to the purpose for which it was intended or for committing any offense. At your written request we will advise the reasons for the suspension or termination of your account.
2.6 In particular, but without prejudice to the generality of clause 2.5, we reserve the right to suspend and/or terminate your registration or account in the event that you cause to be published on, and/or sent via, our site or by playing on any of the Games any actual or potentially defamatory, offensive or obscene language or material. This clause 2.6 applies also to your choice of a user name and to any breach by you of our privacy policy (please see section 7 below).
2.7 If your registration is terminated or suspended, we reserve the right to determine whether to declare as void any wagers placed by you subject to any review by the authorities in Netherlands Antilles.
2.8 You must ensure that your personal details are kept accurate on our system. If you have moved or your personal information has changed, please contact customer service at 1-888-51-BetUS (23887). You must update your personal details as necessary.
2.9 It is your responsibility to ensure that at all times you comply with all laws and regulations in any country or jurisdiction where you are located or reside and that you have complete and unrestricted legal right to use this service and play the Games. If you live in any country where Internet wagering is prohibited, you must not register with us or attempt to participate in any of the Games. Persons found to have violated this section will not be entitled to collect any winnings.

ANY PERSON WHO KNOWINGLY VIOLATES THIS SECTION IS COMMITTING FRAUD AND MAY BE SUBJECT TO CRIMINAL SANCTIONS.

Section 3: Copyright Regulations

3.1 All material on our site, including but not limited to images, pictures, graphics, photographs, animations, videos, music, audio, text, and the Software (as defined in clause 4.1) belongs to us and is protected by copyright law. Materials supplied by referral companies and partner websites are also covered by such law, although BetUS accepts no responsibility or liability for any material on those websites. You may not distribute, exchange, modify, sell, or transmit anything you copy from our site for any business, commercial or public purpose, and such use is strictly forbidden. Unauthorized use of content is a violation of the law.
3.2 Subject to our compliance with our data protection obligations under Section 7, by posting material on our site or by communicating with us or other players by e-mail or otherwise, you are deemed to give us a worldwide, royalty-free, assignable, sub-licensable, perpetual, irrevocable and non-exclusive license to use, reproduce, modify, adapt, frame, brand, co-brand, distribute and publish such material in any media form now known or later developed.

Section 4: License to Use

4.1 We grant you a personal, non-exclusive, royalty-free, non-assignable, and non-transferable license to use the software for the Games (the 'Software') strictly for participation only in the Games in accordance with the Rules. You may use the Software on any computer at which you are the primary user and provided always that you comply with these Terms, in particular sections 2.3 and 2.9 above.
4.2 You may not sub-license, nor assign or transfer this license, nor rent or lease any portion of our site or of the Games. You may not reverse engineer, decompile, disassemble, modify, translate, or make any attempt to discover the source code of the Software or any material on our site or used for any of the Games.
4.3 Commercial use of our site and any of the Games is strictly forbidden. You are only allowed to place wagers on the Games for your own personal entertainment.
4.4 You fully accept that all computer instructions and responses sent over the Internet to and from us and/or through use of the Software will be binding on you.

Section 5: Your Account

5.1 In order to place any wagers on any of the Games, you must open and maintain an account with us. We reserve the right to subcontract our obligations to provide you with such an account to third party electronic financial transaction service providers ('Electronic Service Providers'). You irrevocably authorize us to instruct such Electronic Service Providers to handle account deposits and withdrawals from your account and you irrevocably agree that we may give such instructions on your behalf. Prior to appointing an Electronic Service Provider we shall notify you in writing and give you the opportunity to close your account if you do not wish to transact with it.
5.2 Only wagers placed from your Accounts set up through BetUS will be accepted for the Games and any winnings you make on the Games will be credited into your Account. Even if you have opened an account through another website, you will still need to open a separate one through BetUS for placing wagers on any of the Games.
5.3 We reserve the right to withhold payment of any funds if we suspect or have evidence of manipulation of our financial system or of your or another customer's Account. We may also withhold payment if we have reasonable grounds for believing you are using our service for purposes other than that for which it was intended or that you are committing any offense or if we determine that you have breached these Terms. Charges and proceedings may be brought against you or any other person who has manipulated or tried to manipulate, our service, any of the Games or your or any other customer's account(s) and we reserve the right to report you to the relevant regulatory authorities if we become aware or suspect that you are involved in any such activities.
5.4 We reserve the right to terminate your account at any time at our absolute discretion in the event that wagers have been placed in an attempt to defraud BetUS or made by or contracted by any bookmaker or gambling syndicate in an attempt to maximize payouts on our Games. Further, we reserve the right to withhold all winnings, as well as the principle, of anyone found to have taken part in such activities.
5.5 You must comply with the all Information & Instructions whenever you deposit or withdraw amounts from your BetUS Account. The minimum withdrawal on any single occasion shall not be less than $50. Please note that some withdrawal methods provided by BetUS are subject to a payout fee. Fees will vary depending on your desired payout method.
5.6 After the first deposit, a processing fee will be applied to all card deposits.
5.7 We will only accept funds for deposits into your account where the funds are traceable. The minimum sum that you may deposit on any single occasion is $50. If we become aware or have reason to suspect that a transaction is suspicious and may involve money laundering or something similar to money laundering then we reserve the right to retain the amount of that transaction and any other transaction made by you and to report the transaction to the relevant regulatory authorities.
5.8 It is the responsibility of the account holder to ensure that all deposits to their account are collected by the merchant. Failure to repurchase any deposits that go uncollected in a timely manner will result in the account being suspended and subject to collections. Any winnings in an account with uncollected deposits will be voided. All funds in any account that is linked to, or associated with, a delinquent account, as determined by the merchant in their sole discretion, are subject to forfeiture.
5.9 The balance held in your Account will not bear interest in your favor.
5.10 You must maintain your Account in order to place wagers in any of the Games. We reserve the right to refuse or limit any wager(s) and in the event, you are not allowed to place a wager greater than the amount of credit in your Account (after taking into account all previous wagers).
5.11 You may instruct us to exclude you from participation in the Games by calling 1-888-51-BetUS (23887). Usage of the opt-out facility will result in your account being blocked and BetUS will not accept wagers from this account. Any account that is blocked through the use of the opt-out facility cannot be reactivated for at least seven days.
5.12 Subject to clause 5.4 when you close your Account you will be entitled to the returnable funds in it subject to any bank charges applicable should you request expedited payment. Should your account remain dormant for a period of more than six months with a balance of less than $1 we shall be entitled to close the account and retain such balance as a contribution towards our administration costs.
5.13 If, as part of a promotional campaign or competition, we credit an amount to your Account registered in your name, you can only use such amounts as wagers for playing in the Games. You are not entitled to withdraw such amounts and we reserve the right to reclaim those amounts if you do not use them to play the Games during the period specified in the promotion.
5.14 To maintain a high level of security to protect your funds, we will perform random security checks and keep records of transactions and wagers. You accept that we may demand additional documentation to verify you as the account holder in the event of a security check.
5.15 If any of your personal account details or other financial information relevant to your Account are incorrect, you must inform us immediately, as failure to do so may result in transactions being declined by your financial institution. We will not accept any liability or responsibility for transactions, which are declined as a result of incorrect details where you have failed to make us aware of any changes/correct details. Should your credit card be lost or stolen, you are required to notify BetUS immediately by calling 1-888-51-BetUS (23887).
5.16 In order to make a withdrawal, verification of identity is required in the form of an account number, password & a valid email address. Customers who choose to use credit cards to fund their BetUS account will be required to submit documentation to support ownership of each credit card used. These documents are required prior to payout requests being made and/or at the discretion of BetUS. Once the documents have been verified they will not need to be sent again. Documentation required is as follows: A) Clear copies of the front and back of all credit cards successfully used; B) Clear copies of a Valid (Not expired) signed government issued Identification (e.g. Drivers License). A copy of a credit/debit card used for depositing funds to your account including a state issued ID must be clear & legible and all 4 (four) corners of the document must be visible.
5.17 'New user' means a person signing up for the first time. Their email address or home address must not already exist anywhere on our database. If a previous record of a user's details (even a partial record) exists on our database, we may deem that user ineligible for 'New user' promotions and any relevant additional credit.
5.18 ALL credit into accounts from premium rate telephone PINs must be played or wagered on our games before any attempt is made to 'cashout' or make a 'payout request'. Users crediting their accounts and then attempting to cash out all, or a large proportion, of this credit before wagering or staking it on our games will be deemed to be using their funds 'inappropriately' and may have their accounts locked, preventing further activity. These users will have their accounts analyzed and we may, where we deem it necessary, pass on these details to the appropriate authorities for further investigation.
5.19 Unless otherwise stated, 'free money', 'additional credit' or 'refund' promotions will only be valid where the user credits the requisite amount to qualify for the promotion by credit or debit card and NOT by premium rate telephone PINs. Also, If you are a recipient of any non-deposit compensation, you are entitled to max cash out of five times the amount after the RO is complete unless otherwise specified. We reserve the right to withdraw or deny any non-deposit compensation at our discretion. Please speak to a manager to see if this rule applies to you.
5.20 In the case where a "Wager Back" promotion is extended to a BetUS customer, the wager back refund amount takes the form of an up to $500 free play with a 3-time rollover based on real money losses on the agreed straight bet or totals type wager. Must complete all combined rollover requierements before a payout. Wager Back promotions are not automatically offered to any BetUS customers at any time and are extended only on a case by case basis. Clients are responsible for calling in and claiming the agreed-upon "Wager Back" after the original game is graded.

Section 6: Rules Governing All Games

6.1 You agree that you are more than 18 years old and that you will at all times comply with all standards and/or laws in any country or jurisdiction where you are located and/or resident.
6.2 You fully accept and agree that random number generator software will determine the outcome of the Games.
6.3 You agree not to interrupt or attempt to interrupt the operation of our site or of the normal playing of any of the Games.
6.4 We reserve the right to refuse the whole or part of any wager at our discretion.
6.5 Wagers will be valid subject to these Terms if accepted by our gaming server.
6.6 You agree that BetUS and our records shall be the final authority in determining the terms of any wagers you place and the circumstances in which they were made.
6.7 You shall not allow any other person or a third party, including without limitation any person under the age of 18 years, to use or re-use your account or your username and password, accept any prize or participate in any of the Games in such a way that may breach the standards or laws in any community or jurisdiction where you are located and/or reside or such other person is located and/or reside. Any person found to have violated this section will not be entitled to collect any winnings and may be reported to the relevant authorities.
6.8 Any applicable taxes and fees in connection with any winnings awarded to you are your sole responsibility. Winnings cannot be transferred, substituted, or redeemed for any other winnings.
6.9 You acknowledge that full freedom from errors and incompleteness is impossible to achieve with respect to computer software. If you become aware that the Software contains any error, or is incomplete, you shall promptly notify BetUS by telephone at 1-888-51-BetUS (23887) upon becoming aware of such error or incompleteness. You undertake to refrain from taking any advantage whatsoever of that error or incompleteness and we reserve the right to recover any such advantage that you do gain from such error or incompleteness, as well as all associated costs, damages and expenses in making such recovery.

Section 7: Data Protection and Privacy

7.1 BetUS understands the need to protect your privacy. All information that you provide to BetUS will be processed in accordance with standards of a level similar to those imposed by the European Union on data protection.
7.2 By disclosing your personal information to BetUS you consent to the collection, storage, and processing of your personal information for the purposes of processing any transactions undertaken by you, for internal administration and analysis. Your information shall only be disclosed to third parties for the purpose of completing your transactions with BetUS, providing services to you, and for internal administration and obtaining professional advice.
7.3 The Internet is a global environment and so using the Internet to collect and process personal data unavoidably involves the transmission of data internationally. By registering with our service and communicating electronically with us you acknowledge and agree to our collecting and processing personal data in this way.
7.4 To provide you with a better service, BetUS will collect information about you when submitted and by analysis of your activity on our site, including by the use of cookies. You will be given the opportunity to request BetUS not to use this information, except insofar as such information relates to the use of information collected in accordance with clause 7.2. If you do not so request, BetUS and our associated companies may use this information to inform you about changes to our site, new services, and promotions that you may find interesting.
7.5 We reserve the right to access and disclose individually identifiable information to comply with all applicable laws and lawful government and/or regulatory requests (including requests from the statutory authorities in Gibraltar) to operate our systems properly or to protect BetUS and our other users.
7.6 We reserve the right to access and disclose individually identifiable information to verify the authenticity of the information supplied by you.
7.7 For information on GDPR compliance of our card processor. Call to find out more!

Section 8: Our Liability

8.1 Except in the case of manifest error or neglect on our part, BetUS accepts no responsibility and shall not be liable for any consequences that have occurred through your use, or misuse, of our service.
8.2 Subject always to clause 8.1, BetUS shall not be held liable or responsible for any consequences that occur through your use of our service where the circumstances that caused such consequences were beyond our reasonable control, including any loss or damage that has arisen through our site or our service or their content, including delays or interruptions in operation or transmission, loss or corruption of data, communication or lines failure, any person's misuse of our site or any error or omission in the content.
8.3 Our service is provided without any express warranties or guarantees unless specifically stated in these Terms, and to the extent permitted by law, without any implied warranties or guarantees. 8.4 BetUS accepts no responsibility and shall not be liable to you for the content of or use by you of any information or services offered by third parties advertising (including advertising by any referral companies) or otherwise posting information via our site (whether directly or via links to or from other sites or resources or through framing or other electronic mechanisms) nor can BetUS be said to endorse the contents of such advertisements or information. 8.5 BetUS is not responsible for any inaccuracies in scores posted in our live scores.

Section 9: Overview

9.1 These Terms constitute the whole of the agreement between you and BetUS.
9.2 Nothing in these Terms shall exclude or limit liability for fraud or fraudulent misrepresentation.
9.3 If any part of these Terms is found by a court of competent jurisdiction or other competent authority to be invalid, unlawful or unenforceable then such part will be severed from the remainder of these Terms, which will continue to be valid and enforceable to the fullest extent permitted by law.

Section 10: Other Conditions

10.1 Any player participating in the games of BetUS does so at their own discretion and risk. Materials of the game are automatically void if counterfeited, mutilated, forged, altered or tampered with in any way, if illegal, mechanically or electronically reproduced, obtained outside authorized legitimate channels or if they contain printing, production, typographical, mechanical, electronic or any other errors. Errors due to the computer hardware or Internet connection are the sole responsibility of the end-user, not BetUS. No refunds shall be given. Taxes, if any, on any winnings are the players' sole responsibility. By accepting winnings, the player consents to use his/her name for advertising and promotional purposes without additional compensation except where prohibited by law. The player, by acceptance of winnings, acknowledges compliance with all rules herein. The company makes no representations or warranties, implicit or explicit, as to the legal right for the player to participate in the games nor shall any of BetUS's employees, licensees, distributors, wholesalers, affiliates, subsidiaries, advertising, promotion or other agencies, media partners, agents or retailers have the authority to make any such representations or warranties. BetUS shall not be required to maintain user names or passwords and if player misplaces, forgets, loses, or is otherwise unable to enter the BetUS Website because of anything other than an error in the BetUS Website, if a player should give away, tell, share or lose their account number and password, BetUS will not be responsible and will not be held liable for any claims regarding that account. The terms and conditions contained herein may be modified and/or amended only by BetUS posting such modification and/or amendments in the Terms and Conditions section of the website. BetUS shall not be liable for computer malfunctions, failure of telecommunications service or Internet connections nor attempts by the player to participate in the game by methods, means or ways not intended by BetUS. BetUS reserves the right to cancel players' account for any reason and issue any balance in players account at the time of such cancellation. The Terms and Conditions contained herein represent the complete, final, and exclusive agreement between the player and BetUS.
10.2 We cannot guarantee that the Service will never be faulty but we will correct reported faults as soon as we reasonably can. If a fault occurs you should report the fault by telephone at 1-888-51-BetUS (23887).
10.3 We do not guarantee that files are free from computer viruses. It is the players' responsibility to protect their systems and have in place the ability to reinstall any data or programs lost due to a virus.
10.4 We may temporarily suspend the whole or any part of the Service for any reason at our sole discretion. We may, but shall not be obliged to, give you as much notice as is reasonably practicable of such suspension. We will restore the Service, as soon as is reasonably practicable, after temporary suspension. In accordance with paragraph 9, we shall not be liable to you for any loss that you may incur as a result of such suspension or delay.
10.5 You must tell us immediately if anyone makes or threatens to make any claim or issue legal proceedings against you relating to your use of the Service or the Content and you will, at our request immediately stop the act or acts complained of. If we ask you to, you must confirm the details of the claim(s) in writing.
10.6 Our "Welcome Packages" are only available to certain states within the United States of America.
10.7 1-888-512-3887 to find out more about receiving a deposit bonus after a recent payout.
10.8 Special free plays given to clients will always come with an applicable (10 or 25) times rollover that must be met before a client is eligible for a payout. The maximum payout is five (5) times the special free play amount. The five (5) times max cash-out amount will be based on your last free money credit. Example: a $25 special free play would carry a maximum withdrawal amount of $125. A $50 special free play special would carry a max withdrawal amount of $250 and a $100 special free play would carry a max withdrawal amount of $500. In order to keep additional funds above your max cash-out amount of (5) times, you must deposit the same amount of your remaining balance. A 10 rollover must be completed on the deposited amount before being eligible for a withdrawal. If no deposit is made in order to keep funds above the max cash out, then you will be paid out five (5) times the max special free play amount, forfeiting all remaining winnings. Special free play are meant to reward customers in good standing. Accounts found abusing the special free bet program may be subject to immediate termination.
10.9 Referral Bonuses given by BetUS require: a three (3) times rollover before cash out; that all accounts to have all documents on file before request is approved; that Referrers must have made a deposit within the previous thirty (30) days; that Referrers request the referral bonus within forty-eight (48) hours of time from the Referees initial deposit; that each account must reside at a different address; that Referrers and Referees have no negative transaction history; that Referrers and Referees do not engage in syndicate wagering or bonus abuse by playing both sides of the same game or line; the Referrer has not received a payout in the previous 180 days; that Referrer and Referee accounts will be subject to review prior to payout approval.
10.10 In order to retain their Loyalty Program status, clients must meet the minimum required Season Points specified for the said tier. If a client does not meet the minimum standards, BetUS reserves the right to drop a player to the tier corresponding to the number of Season Points accumulated in the current season.
10.10 Black membership can be obtained solely through invitation by upper management.

Section 11: Variation of terms and conditions

We may modify the Contract at any time, such modifications becoming effective immediately upon either the modified Contract on the Service or notification to you. By continuing to use the Service following a modification you will be deemed to accept such modification.

Section 12: Matters beyond our reasonable control


If we cannot do what we have promised in the Contract because of something beyond our reasonable control, technical failure, lightning, flood, or exceptionally severe weather, fire or explosion, civil disorder, war (whether declared or not), or operations, natural or local emergency, anything done by government or other competent authority or industrial disputes of any kind (including those involving our employees), we will not be liable for this.
For transaction security, we use SSL encryption.
All customer data will be treated confidential and will not be sold to others.
It is recommended you may only participate in any gambling events if it is legal for you to do so according to the laws that apply in the jurisdiction from where you are connecting or calling. You must understand and accept that we are unable to provide you any legal advice or assurances.
After purchase, you will receive an e-mail notification. We recommend the cardholder to print out all transaction data, the rules of the game, the cancellation regulations, and the payment methods in order to avoid misconceptions and discussions at a later time and keep them at an easily accessible place.
All customer queries will be answered within two working days.
All orders will be effected immediately.
After purchase, the customer is able to play immediately.
Help Center
+30 years on safe and secure transactions