Miss February 2012 / Amanda Brown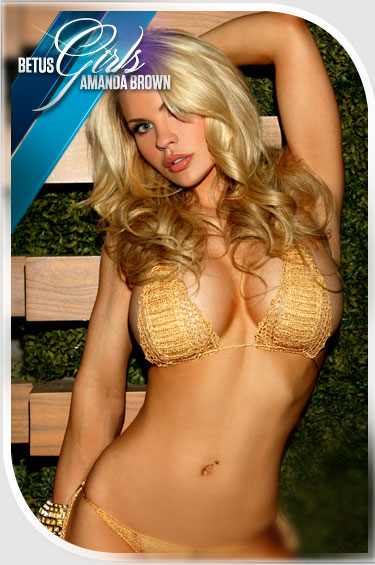 In talking to Miss Brown it's hard not to just look at her and scream "Hummina! Hummina!" Probably the most beautiful thing to come from Pennsylvania, Amanda credits her Pittsburgh upbringing as the reason she's not only sexy, but tough. "Pittsburgh doesn't get a lot of credit for being a good looking place, but I swear some of the hottest women I've met are from there!" Um, sure, whatever you say Amanda!
A huge Steelers fan, Amanda swears that she's actually an even bigger fan of the Pirates, telling us that from an early age her dad would take her and her brothers to games. She still tries to go to at least one game per year when she's home, but does admit that their current troubles could go on even longer than that. "Maybe some day when I'm old and gray the Pirates will win a World Series, but I won't hold my breath."
With a modeling career that has taken her across the world and garnered ad deals with brands such as Budweiser, Bacardi and Captain Morgan's, Amanda is hoping to one day start acting and even move into directing, stating that her role models are big names like Spielberg, Woody Allen and even Clint Eastwood: "I'd love to be like Clint someday and make really great, important movies". Well, we're hoping you can be as successful as him, Amanda, but we bet you'll always look a lot better in a bikini.