Miss August 2011 / Kaki West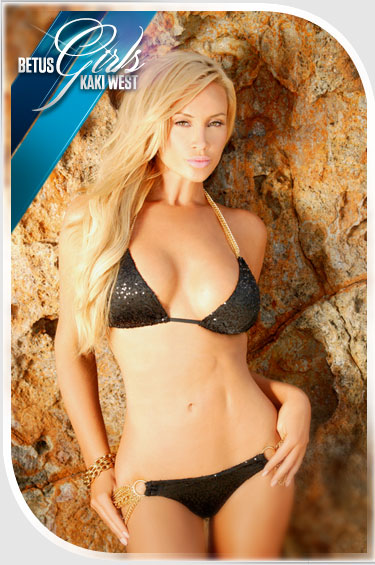 Besides looking good in jeans, Kaki's got some great genes of her own. The daughter of a former Secretary of Defense under the Reagan Administration and a former model, Kaki's got brains and beauty. Originally from Newport, Rhode Island, Kaki recently made the move back to the East Coast after several years in LA. Currently living in New York, Kaki appears in various TV hosting gigs for RealTV Films and Fox Sports.
Coming from a military family (both her father and brother are in the Marines), Kaki is a constant presence at USO events. Besides helping to raise funds for soldiers and their families, we bet she also raises – ahem – soldier's "spirits".
With an All-American background, education, good looks and devotion to the troops Ms. West is the complete package. Now if only we could figure out how to pronounce her first name…