Miss November 2011 / Kat Kelly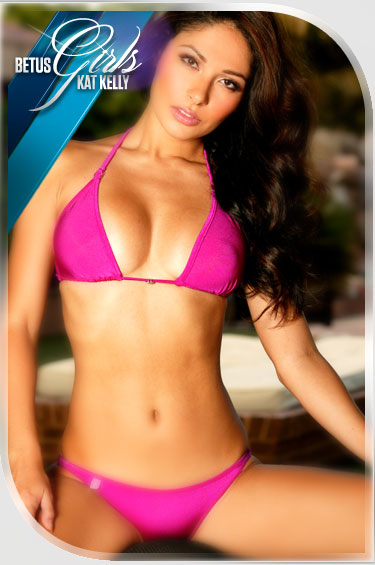 Hailing from the City by the Bay, San Francisco, Katrina "Kat" Kelly currently calls Las Vegas home. When she's not out enjoying the famous Vegas nightlife, Kat loves to hit up all of Vegas' famous restaurants. She's quick to admit that she loves to eat, and any guy hoping to win her heat can't hurt his cause by giving this sweetheart sweets or cupcakes.
A huge UFC fan, Kat also lists the HBO series "True Blood" as one of her interests. Although her modeling career has already taken her across Asia, she hopes soon to travel across the globe, specifically Greece and Croatia.
Alright, so you're funny and smart and own a private plane – surely you can win this Californian blonde's heart right? Well, just make sure you use napkins: Kat's biggest pet peeve is people who lick and suck their fingers after eating ribs or chicken wings.