Miss June 2012 / Priscila Santiago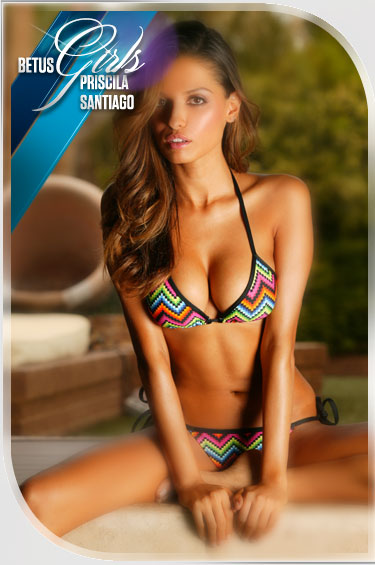 As if we needed another reason to be envious of the men from Brazil, finding out that the sexy Miss Santiago is from sun-soaked Rio de Janeiro really rubs it in. Although Priscilla currently calls Las Vegas home, she still considers Rio the best city in the world, although she would love visit India some day (we think somehow that would be quite different than both Vegas and Rio though).
Priscila is a true romantic at heart. She loves a man who is honest, positive, intelligent, ambitious and most importantly, has a sense of humor. When she's not focused on modeling, she can be found watching the History Channel or Delivery Channel, or her favorite show, Family Guy. If you're trying to win her heart, make sure to open the door for her and pull out her chair. That part might be easy, but this isn't: Priscila may be a strict vegetarian but her parents own a Brazilian Steak House – how you handle that one is completely up to you.