Miss October 2011 / Warren Twins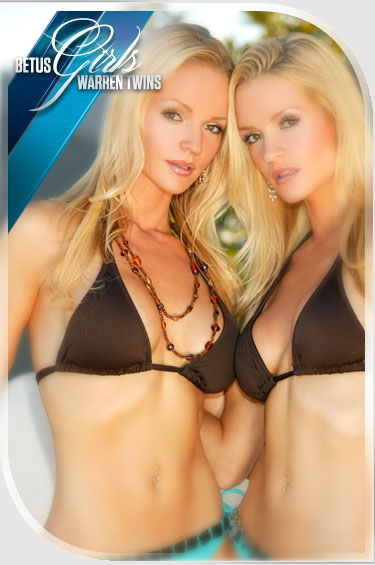 What's better than one hot girl? How about two hot girls! The self-professed "Valley Girls" Kenndra and Marsha
Warren have been active in the California modeling and nightlife scene for years – doing promotions for various nightclubs and red carpet events.
Both girls have modeled for Bullets For Peace, Shoes for the Stars, Bodyeffects and Bodydoubles. Ever be drinking a Nesquik and think to yourself "man, I wish this would get me wasted"? Well, if you know the Warren Twins you're in luck; they also serve as the official reps for "Adult Chocolate Milk" – chocolate milk infused with vodka.
If you're going to make a move for one of (or heck, both) of the twins, make sure you're on your game, because they don't have time for guys who won't make them smile, telling us "if he can't appreciate you and keep you happy, there's always another guy that will." Damn, and here I thought all we were doing is getting drunk off chocolate milk.