Vancouver Close To Overtaking Anaheim
The Vancouver Canucks' season appeared dead in the frozen water until Bruce Boudreau took over and steered the Canucks into his winning ways. On the flip side, the Anaheim Ducks have been struggling and now these teams are neck-and-neck in the standings. The NHL odds favor Vancouver as they host Anaheim in a critical tilt for these two franchises.
Anaheim Ducks at Vancouver Canucks Game Information
Game: Anaheim Ducks (23-19-9) at Vancouver Canucks (23-21-6)
Location: Rogers Arena
Day/Time: Saturday, 10:05 p.m. ET
Television: Bally Sports SoCal
Are Good Times Over for Anaheim?
Those who followed the Anaheim Ducks closely either deluded themselves into believing this team was a lot better than it looked or braced themselves for inevitable downfall. Anaheim has gone 6-10-4 in its last 20 games with only two wins against teams in a playoff position.
It's not too shocking considering Anaheim may have been overachieving in the earlier part of its season, partly due to elite playmaking in net. John Gibson and Anthony Stolarz have combined to put up the ninth-best save percentage on 5v5 for Anaheim.
The Ducks have simply not been that great on 5v5, constantly getting outshot and outchanced. If their special teams were any worse, and they are getting worse, Anaheim would be right back in the bottom of the division. That's a tough pill to swallow but that likely gives bettors good reason to go against them when online gambling.
Boudreau Has Canucks on Right Path
Is it too late to have Bruce Boudreau in the Jack Adams discussion? Not only has he almost singlehandedly turned the Vancouver Canucks around but he's a mighty likable guy too. The Canucks are not only back to being a fun team but are worthy of a bet online even as chalk.
The Canucks are 15-6-4 since he took over and that is the eighth-best point percentage in this span. All of a sudden, Vancouver is just three points away from the second Wild Card spot and at the rate, it is playing, it is a realistic goal to think playoffs for this team.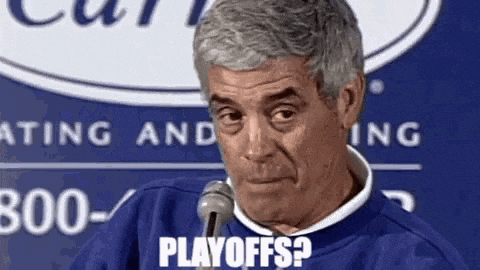 Boudreau has his star players producing namely J.T. Miller and Brock Boeser. The former has notched 27 points in 23 games with Boudreau while the latter has 11 goals in 22 games after scoring just four in the same amount of games prior. The young Canucks have finally arrived.
Anaheim Ducks at Vancouver Canucks Head-to-Head
The Anaheim Ducks have a seven-game point streak going against the Vancouver Canucks: 6-0-1. The Last time Vancouver beat them in regulation was in February 2019 in the Rogers Arena. In these last six games, four were decided by one goal.
Anaheim Ducks at Vancouver Canucks Prediction
It's been a tough stretch for the Anaheim Ducks as they've lost four straight (0-3-1) including their last three road games. What's worrying is how Gibson, who has usually been stalwart, has been getting lit up in goal. The Ducks have allowed an average of 5.7 goals in their last three including seven against Edmonton.
Gibson is bound to bounce back at some point but Anaheim will need to do better in front of him. The Ducks have given up 40+ shots in five of their last seven games. This team is only 4-6-2. The Canucks are also only giving up 2.2 goals at home since Boudreau took over. Vancouver should be able to beat Anaheim with few goals scored each way.
Parlay: Vancouver Canucks and Under 5½ at +214
Pick: Vancouver Canucks -155
Pick: Under 5½ (-110)